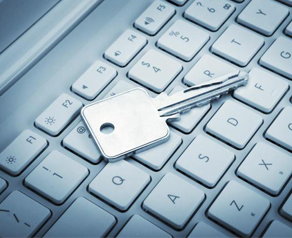 Looking for a Boston Locksmith who is nearby and ready to serve you? We are the Boston area's highest reviewed locksmiths for automotive, residential, and commercial services!
Call 781-399-4276 for immediate service!
Boston Locksmith is here to serve you! Do not wait another minute before you call us now for local, area-wide full service locksmiths!
Boston's locals choose Boston Locksmith for emergency, residential, automotive, and commercial needs.
Boston Locksmith is a highly recommended and customer top reviewed locksmith service. We come to you with years of experience in serving local residents. We are top-rated and the first choice for car, home, or business lockouts in the area. Our experts in Boston are able to come to you and get your job done fast and well. We offer qualified technicians who know the area and can get to you fast in an emergency..
Your Boston, MA locksmiths specialize in auto, residential, and commercial services. We come to you with emergency lock out services anytime 24/7 across the Boston and nearby area. We are also able to bring you top-notch residential lock re-keying, lock changes, key cutting, master keys for your business, safes, and automobile lockouts. We use only the highest quality tools and products. Our trusted locksmiths are skilled and trained to provide you with top-notch security..
We are a full-service Locksmith Boston company. We also are able to provide you with access control, security cameras, and CCTV for business or for home..
Count on us with confidence knowing that all of our work comes with a warranty. We strive for nothing less than our customers' full satisfaction..
Call us now at
Ask for Locksmith Boston today
781-399-4276
We provide a wide array of services from automotive, to residential, and commercial as well as CCTV security systems:
Auto Locksmith – Whether you are locked out of your car or need a key remote reprogrammed, we provide you with 24/7 service by your side in no time.
Home Locksmith – Anything related to residential locks, keys, or security is what we do best. Our technicians are highly skilled and able to consult with you about security needs and handle any home locks issue that you encounter from emergency lockouts to cutting new keys, or changing the locks on your house.
Office Locksmith – When you work in the area, we are the Boston Locksmith to call for all of your commercial locksmith needs. Our professionally trained technicians are ready and skilled to help.
CCTV and other Automated Services – We also provide state-of-the-art safety and security. Ask our knowledgeable technician about CCTV, Key Card Systems, Access Control, HD Security Cameras, or Employee Access systems. If it keeps you safe and secure at home or work, we are ready to help.
Let our friendly experts at Boston Locksmith serve you today!

Why choose us?
Our team of experts at Boston Locksmith are Affordable, Fast, Friendly, and Reliable doing the job right the first time with qualified, skilled, and highly trained technicians.
Affordable – Our prices are highly competitive to fit your budget!
Fast – We are local, so we know the area and come to you quickly!
Friendly – Our technicians are trained not only in locks and keys but also in excellent customer service!
Reliable – Our professional technicians have you covered. We will show up on time ready to work!
We understand that your time is valuable. We are ready to come to you when you need us any time of day or night, 24/7.
We only use the highest quality equipment and products that are backed by a parts and labor warranty.
Boston Locksmith is here for you ready to come to you anywhere in the Boston area!

Call us today for immediate service
781-399-4276
Zipcodes:
01002, 01036, 01331, 01364, 01368, 01378, 01420, 01440, 01441, 01450, 01453, 01462, 01463, 01470, 01471, 01475, 01501, 01507, 01510, 01519, 01520, 01524, 01527, 01532, 01534, 01540, 01545, 01546, 01550, 01562, 01569, 01570, 01571, 01580, 01581, 01582, 01586, 01601, 01602, 01603, 01604, 01605, 01606, 01607, 01608, 01609, 01610, 01612, 01613, 01614, 01615, 01653, 01654, 01655, 01701, 01702, 01703, 01704, 01705, 01718, 01719, 01720, 01721, 01730, 01731, 01742, 01746, 01748, 01749, 01752, 01754, 01757, 01760, 01776, 01778, 01801, 01803, 01805, 01806, 01807, 01808, 01810, 01812, 01813, 01815, 01821, 01822, 01824, 01826, 01830, 01831, 01832, 01833, 01835, 01840, 01841, 01842, 01843, 01844, 01845, 01850, 01851, 01852, 01853, 01854, 01862, 01864, 01867, 01876, 01879, 01880, 01886, 01887, 01888, 01889, 01890, 01899, 01901, 01902, 01903, 01904, 01905, 01906, 01907, 01910, 01913, 01915, 01923, 01930, 01931, 01938, 01940, 01944, 01945, 01950, 01951, 01960, 01961, 01970, 01971, 02018, 02019, 02020, 02021, 02026, 02027, 02031, 02032, 02035, 02038, 02040, 02041, 02043, 02044, 02045, 02047, 02048, 02050, 02051, 02052, 02053, 02055, 02056, 02059, 02060, 02061, 02062, 02065, 02066, 02067, 02070, 02071, 02072, 02081, 02090, 02093, 02101, 02102, 02103, 02104, 02105, 02106, 02107, 02108, 02109, 02110, 02111, 02112, 02113, 02114, 02115, 02116, 02117, 02118, 02119, 02120, 02121, 02122, 02123, 02124, 02125, 02126, 02127, 02128, 02129, 02130, 02131, 02132, 02133, 02134, 02135, 02136, 02137, 02138, 02139, 02140, 02141, 02142, 02143, 02144, 02145, 02148, 02149, 02150, 02151, 02152, 02153, 02155, 02156, 02163, 02169, 02170, 02171, 02176, 02180, 02184, 02185, 02186, 02188, 02189, 02190, 02191, 02196, 02199, 02201, 02203, 02204, 02205, 02206, 02207, 02208, 02209, 02210, 02211, 02212, 02215, 02216, 02217, 02222, 02228, 02238, 02239, 02241, 02266, 02269, 02283, 02284, 02293, 02295, 02297, 02301, 02302, 02303, 02304, 02305, 02324, 02325, 02327, 02330, 02331, 02332, 02333, 02334, 02337, 02339, 02340, 02341, 02343, 02344, 02345, 02346, 02347, 02349, 02350, 02351, 02355, 02356, 02357, 02358, 02359, 02360, 02361, 02362, 02364, 02366, 02368, 02370, 02375, 02382, 02420, 02421, 02445, 02446, 02447, 02451, 02452, 02453, 02454, 02455, 02456, 02457, 02458, 02459, 02460, 02461, 02462, 02464, 02465, 02466, 02467, 02468, 02471, 02472, 02474, 02475, 02476, 02477, 02478, 02479, 02481, 02482, 02492, 02493, 02494, 02495, 02571, 02702, 02703, 02712, 02714, 02715, 02717, 02718, 02719, 02720, 02721, 02722, 02723, 02724, 02725, 02726, 02740, 02741, 02742, 02743, 02744, 02745, 02746, 02747, 02748, 02760, 02761, 02762, 02763, 02764, 02766, 02767, 02768, 02769, 02770, 02771, 02777, 02779, 02780, 02783, 02790, 02791, 02804, 02806, 02808, 02809, 02814, 02816, 02818, 02823, 02824, 02826, 02827, 02828, 02830, 02831, 02839, 02841, 02842, 02852, 02858, 02859, 02860, 02861, 02862, 02863, 02876, 02878, 02879, 02882, 02888, 02891, 02893, 02895, 02896, 02901, 02902, 02903, 02904, 02905, 02906, 02907, 02908, 02909, 02910, 02911, 02912, 02914, 02917, 02918, 02919, 02920, 02921, 02940, 03032, 03038, 03041, 03045, 03053, 03060, 03061, 03062, 03063, 03064, 03077, 03087, 03103, 03106, 03246, 03253, 03833, 03878, 03885, 05501, 05544, 029840
Areas We Serve in Boston Area